Urban hive
Intervention at El Corte Inglés' show window
9 light boxes and metacrilate
2'45 x 5'40 m.
2009
This piece affords a reflection on the contemporary city through a metaphorical view of metropolitan architecture and rational urbanism. With this in mind, the artist employed the symbolic image of the honeycomb, with its repetitive pattern of perfectly regular geometric shapes, to compare it to the way in which apartment buildings and compact blocks of office complexes are arranged in the big city. These two figures share the quality of suggesting a state of massive agglomeration and allude to the frenetic pace of work followed by the individuals of both communities. All together, the hexagonal cells form a larger structure whose order is inspired in the utopian urban plans designed during the early 20th century, such as, for example, the "radiant city" conceived by Le Corbusier or the concept of "garden city" created by the British Ebenezer Howard. These are ideal models of cities, organized in concentric belts, on which the overall diagram of this piece is based. This representation is meant to be understood as a metaphor of the lifestyle of our contemporary society, that is, something de-naturalized and influenced by gregarious collectives.
——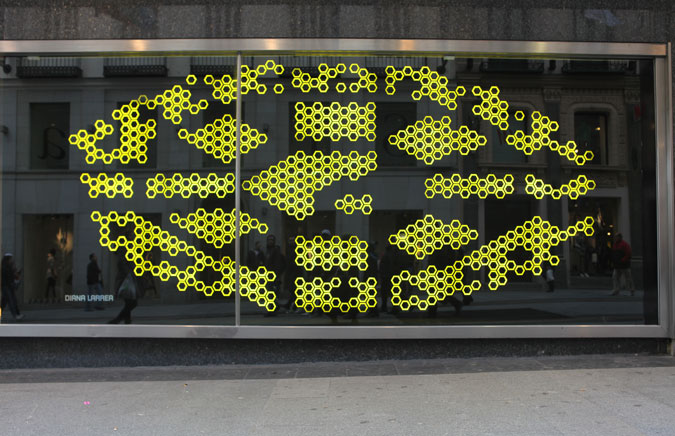 —— Installation viewl.
——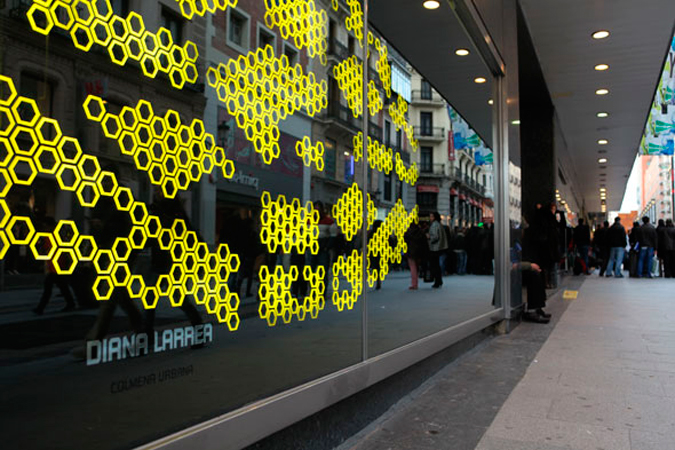 —— Detail.

Documents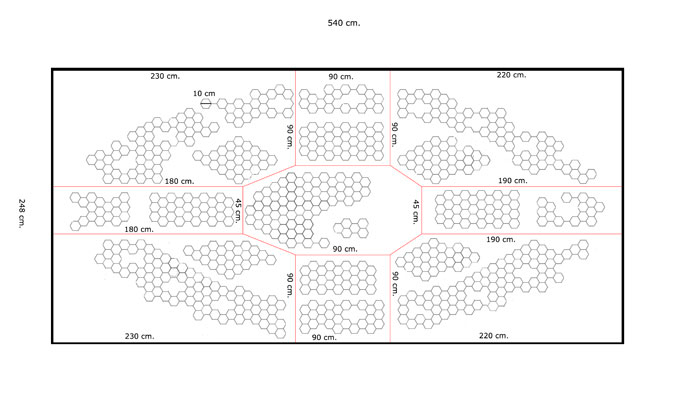 —— Sketch.
——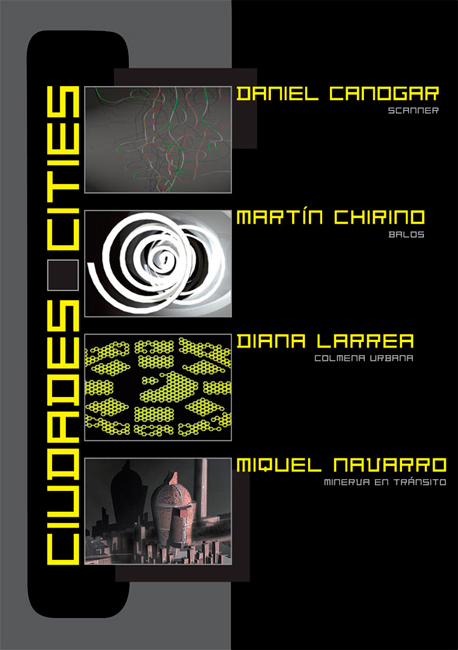 —— Invitation card.
——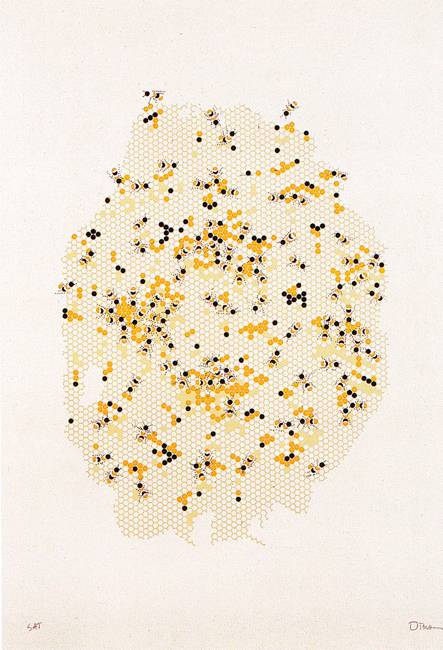 —— Diana Larrea, 1998, Trabajadoras, Silkscreen on acetate.