Custodiam adsumimus
Sculptural drawing
Solid pine, Stain, Polypropylene plastic, adhesive black vinyl
216 x 185 cm.
2013
This proposal consists in an ornamental element befitting interior decoration. Just as artists represented ordinary scenes from daily life on the antique oriental folding screens, in my piece there are also drawings of events that, unfortunately, are habitually taking place in Spain's major cities. The drawings Diana Larrea rendered on the panels of this screen are examples of the violent and disproportionate repression exercised by some police officers in their interventions against the civilian population. The brutality of the police crackdowns, which she has represented in the form of Chinese shadows, reveals unjustifiable abuse of power on the part of the authorities. This is a depiction of the recent governmental response to the frequent popular demonstrations against the ongoing cuts in social spending that spaniards are currently experiencing in their country.

The title of this piece is literally taken from the legend in Latin engraved on the badge that the agents from the Prevention and Reaction Unit (UPR) wear on their uniforms. The Ministry of Internal Affairs created this new police division in 2008 and reorganized it in 2012 to reinforce the work of the members of the Police Intervention Unit (UIP), known as the counter-disturbance squad, or riot squad, within the territory of the Community of Madrid. The existence of this new operational subdivision lends an idea of how and to what extent the social strife has intensified on the streets of the capital of Spain.
——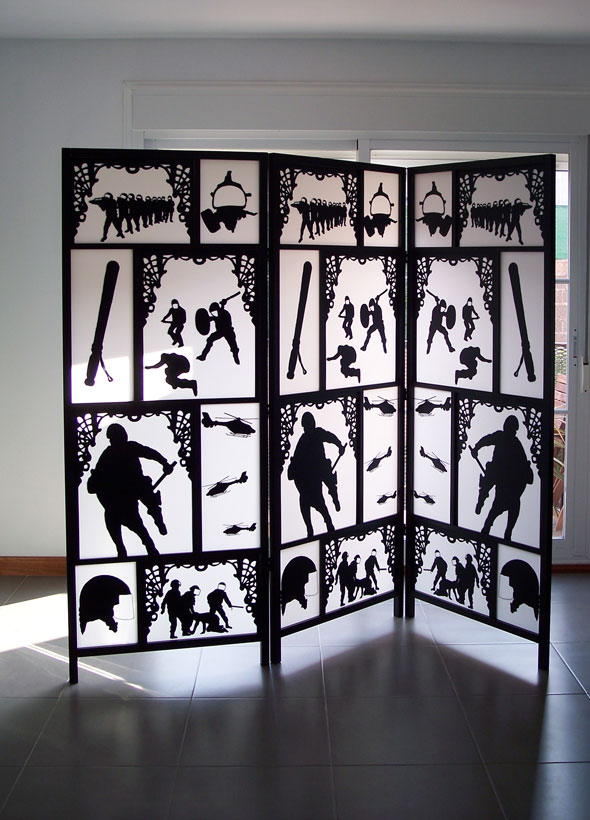 —— Installation view.
——
—— Drawing.
——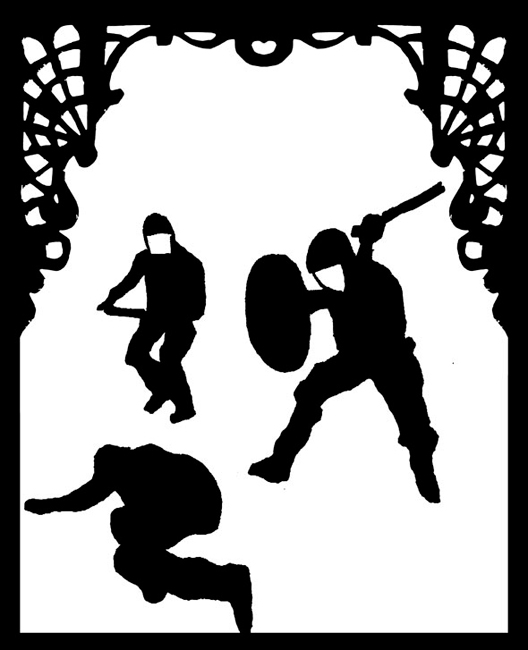 —— Drawing.
——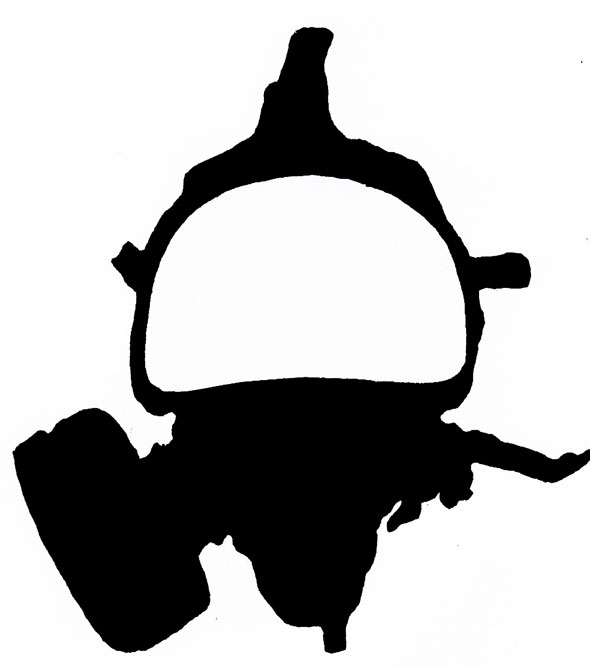 —— Detail.
——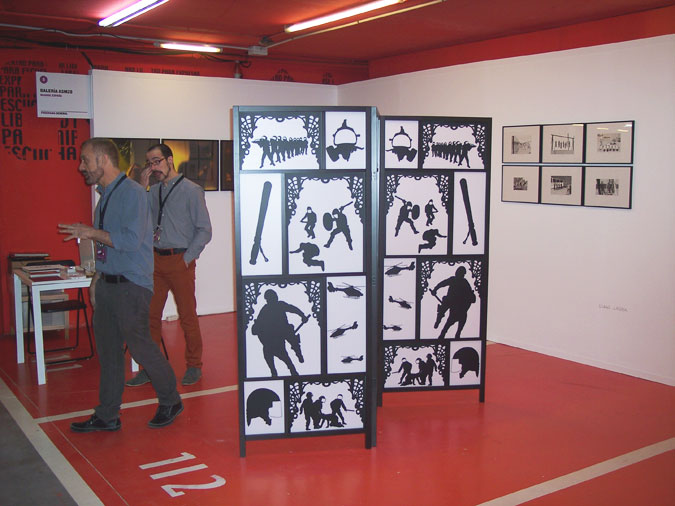 —— View of ASM28 Gallery booth at JustMAD 2013.