War Trails
Drawings and Photographs
2015
The art exhibition La Isla Utopía [Utopia Island], curated by the group HablarenArte, was done as part of an extensive multidisciplinary research project Paisajes de una guerra [Landscapes of a war], dealing with the process of the destruction and reconstruction of Madrid's Ciudad Universitaria [Campus Universitary]. In this framework, the proposal called War Trails was selected in a public call for works for publication in a free newspaper and for the group exhibition.

As would a tourist brochure, War Trails shows two maps with the locations of the old republican and nationalist trenches, which are still present in many places of the campus, but go unnoticed by the quotidian gaze of the passers-by. The idea was to invite the public to walk these trails and become aware of what had taken place there as they recognized the different habitual points of their daily trips as for what they were almost 80 years ago: defensive lines of a military conflict. Our gaze is reconstructed when we approach landscape from experience, when we salvage the violent death of so many people from memory and place it in the present.
——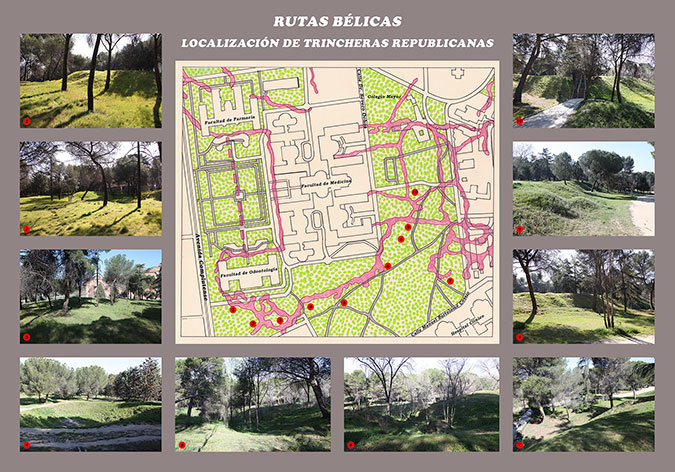 ——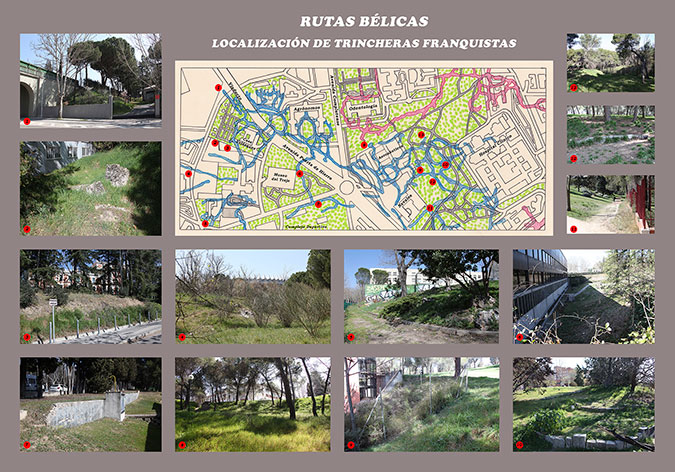 Invitation card